Catherine Arlidge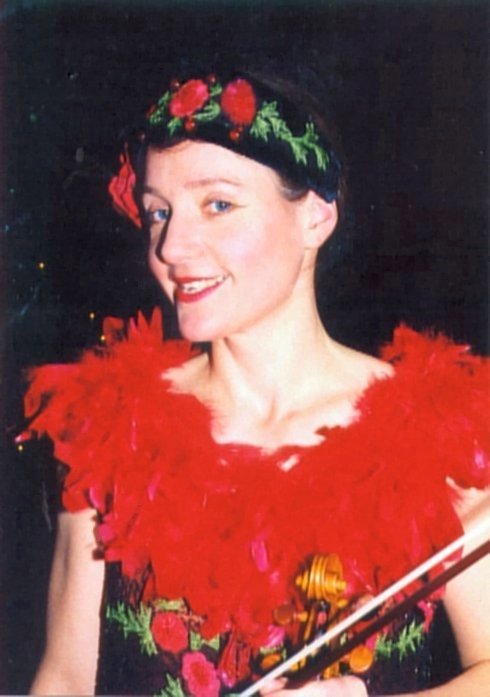 Catherine started playing the violin at the age of 5. She studied with Sidney Griller, professor at the Royal Academy of Music while she was still at school, and went on to do a music degree at Manchester University.
In 1987 she was awarded a prestigious Fulbright Scholarship to continue her studies with Zvi Zeitlin at the Eastman School of Music in New York. On her return to England she spent a year studying under Felix Andrievsky at the Royal College of Music before taking up her first orchestral position at Scottish Opera.
She soon moved to the CBSO where she currently holds the position of Sub-Principal Second Violin. She has also recently worked as a Guest Principal Second Violin with the BBC National Orchestra of Wales, the Royal Liverpool Philharmonic Orchestra and English National Ballet. In January 2001 Catherine took 6 months sabbatical leave from the CBSO to work with Burton Kaplan, Professor of Violin at the Manhattan School of Music, New York.
As a member of the CBSO Catherine is very involved with the Education and Outreach team, committed to bringing classical music to new audiences. She has presented concerts in Symphony Hall and in the CBSO Centre, most recently launching the new CBSO Family Concert Series.
Having also been instrumental in establishing 'Centre Stage', the CBSO's chamber music series, her performances to date include the Brahms Piano Quintet with Lars Vogt, Mendelssohn Octet with Leonidas Kavakos, Dvorak Terzetto with Christian Tetzlaff and "Shostakovich Uncovered" with Timothy West. She plays a violin by Vincenzo Carcassi made in Florence, in 1792.
Click here to return to the Player Profile menu