*** STOP PRESS! CDs Available! ***
We have just released 2 CDs. "Sounds Enjoyable" contains a selection of our most popular tracks for all ages to enjoy. "Shake Rattle and Roll" contains arrangements specially made for very young children, which we perform in our Notelets series of concerts. Each CD is only £10. If you would like to purchase either of them, please contact us directly. They are also available in the Symphony Hall shop in Birmingham.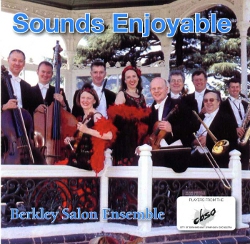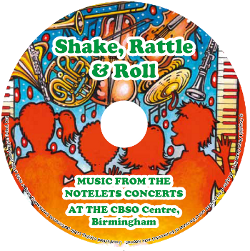 Hear some Clips from"Sounds Enjoyable"